Yeh-Shen [ Screening of invited foreign films with after-talk ]
China National Theatre for Children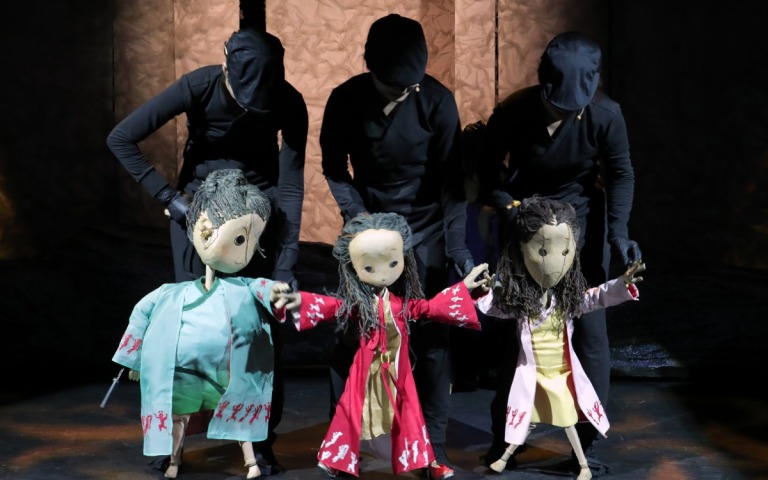 Yeh-Shen, an orphan, saved a little fish by the riverside. Yeh-Shen and the fish who had a magical power became friends who helped each other. However her greedy step mother tried to take the special power away from the fish and ended up killing it. Yeh-Shen was grieved, but the soul of the fish was always beside her and watched over her.
Puppeteers manipulate large puppets on the stage.
Please focus on dynamic scenery of a river and stage equipment that changes, too.
Remarks
A video recording of the work will be shown at the venue. After the screening, there will be an after-talk session with the performers, director, and other company personnel overseas via a live broadcast.