ONE MORNING I LEFT [ Screening of invited foreign films with after-talk ]
TEATRO DE OCCASION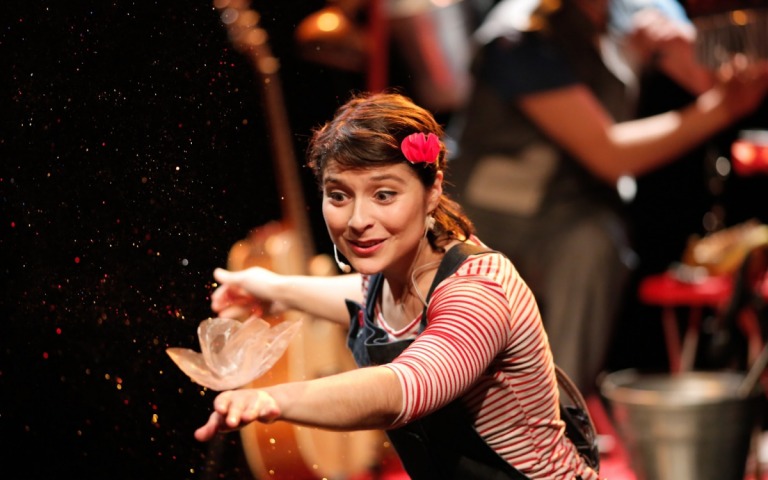 【"One morning I left" it is Ana´s trip to nature, through imagination.
A journey of colors, sounds, landscapes and animals, in which boys and girls will be invited to discover, feel and enjoy.】Ana decides to travel and to get it is helped by Gaspar and accompanied by Oliver.
In her trip she discovers what inhabits in nature; the sun, the flowers, butterflies and several places. We see Ana milking a cow in the countryside, flying on a big bird over the desert, diving among bubbles and exploring the jungle. Cloths, buckets, funnels and ropes support this trip, giving life magically. Music, sounds and live songs – guitar, clarinet, percussion instruments and effects – are the text of the play.
This conjunction of elements make "One morning I left…" an intimate and captivating show.
Remarks
A video recording of the work will be shown at the venue. After the screening, there will be an after-talk session with the performers, director, and other company personnel overseas via a live broadcast.