Transform [ Screening of invited foreign films with after-talk ]
OLA TSALA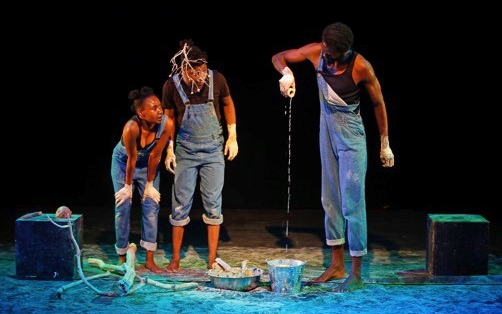 【A physical theatre play for very young children that delights them with the changing forms of water, clay and wood】Three characters invite the audience to explore these lovely materials that keep
changing, sharing the rhythm of Botswana and Mozambique.
Remarks
A video recording of the work will be shown at the venue. After the screening, there will be an after-talk session with the performers, director, and other company personnel overseas via a live broadcast.